Wood carving is a hands-on skill which need to devote plenty of time and patience.
With the skilled carved man, next we will need to find the right size and type of raw wood used for carving.
Solid Golden Teakwood used as woodcarving material require professional skills due to its dense hardwood.
The final results are always admirable and details extremely integrate.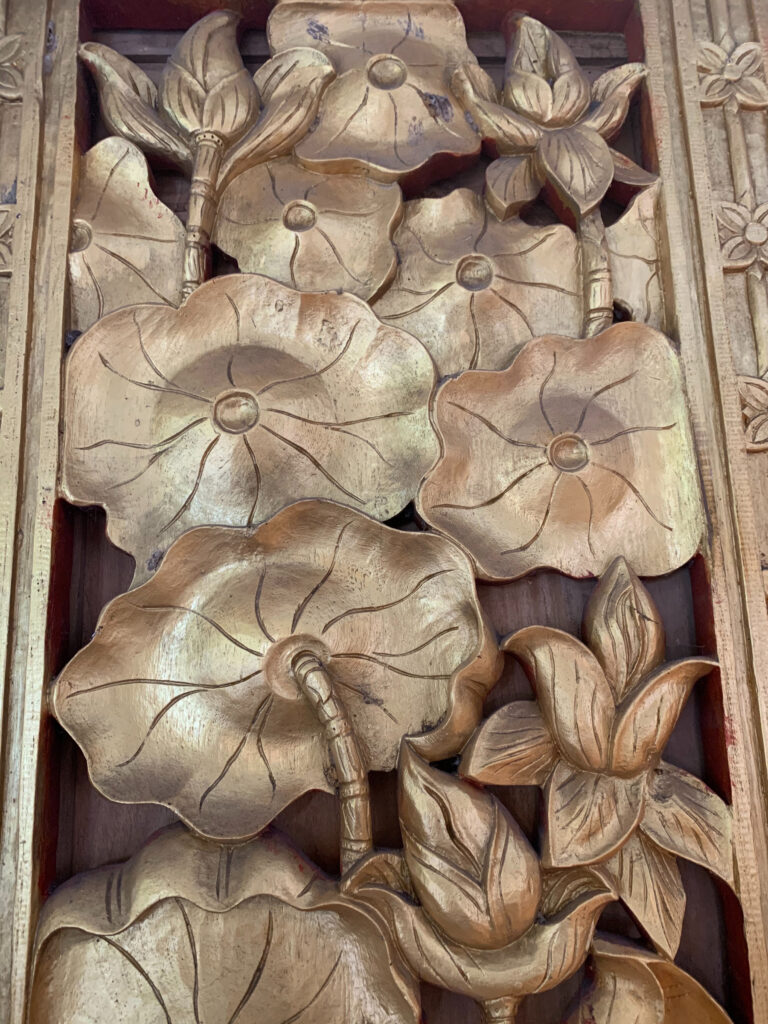 TYPES OF WOODCARVING
EMBOSSED
Non-see through carved out, easily recognized by its semi-curved details.
2D CARVING
Single-side carving, seen infront as a flat panel with lesser details
3D CARVING
As the name states, such carving gives one a 3D feel at different angles. This carving requires extremely skilled craftsman to complete the effect.
SCULPTURE CARVING
Single block of wood used to carved out the desired art piece. Each native presents a different type of sculpture form.
CARVING TOOLS
Skilled carve man will decide on the selection of different wood carving tools for each stage of carving. Commonly used tools include saws, chisels, knives, gouges, v-tool, riffler, fishtail, etc.
Every hand-carved piece signifies the art and culture of each native tribe.