Natural renewable growing vine – RATTAN
Vine through vine, criss-cross looping, hours after hours of repeated pattern.
Carefully hand-woven together to create a well-loved piece exclusively
All Natural
Natural vine is a spiny palm climbing plant that grows in tropical forests. It grows in tropical countries. The most common growing places are concentrated in Indonesia.
Rattan skin color is generally milky white, creamy yellow or light red, and some rattan skins have spots on the surface, commonly known as variegated rattan, which is naturally decorative. On the cross-section of the rattan, the specific gravity is inconsistent from the outside to the inside, the rattan bark has a large specific gravity, and the rattan ruler has a small specific gravity. The strength of rattan with a small change in specific gravity is tougher.
Signature piece
Solid Teak and natural rattan combination into one, shows a refined artistic style in furnishing.
Solid Teak is a precious wood specie with delicate and beautiful texture, natural teak fragrance, which can purify the air, repel insects and soothe emotions.
Weathered
Solid teakwood and natural rattan is firm and has strong toughness.
Suitable for indoor and outdoor furnishing.
European Classic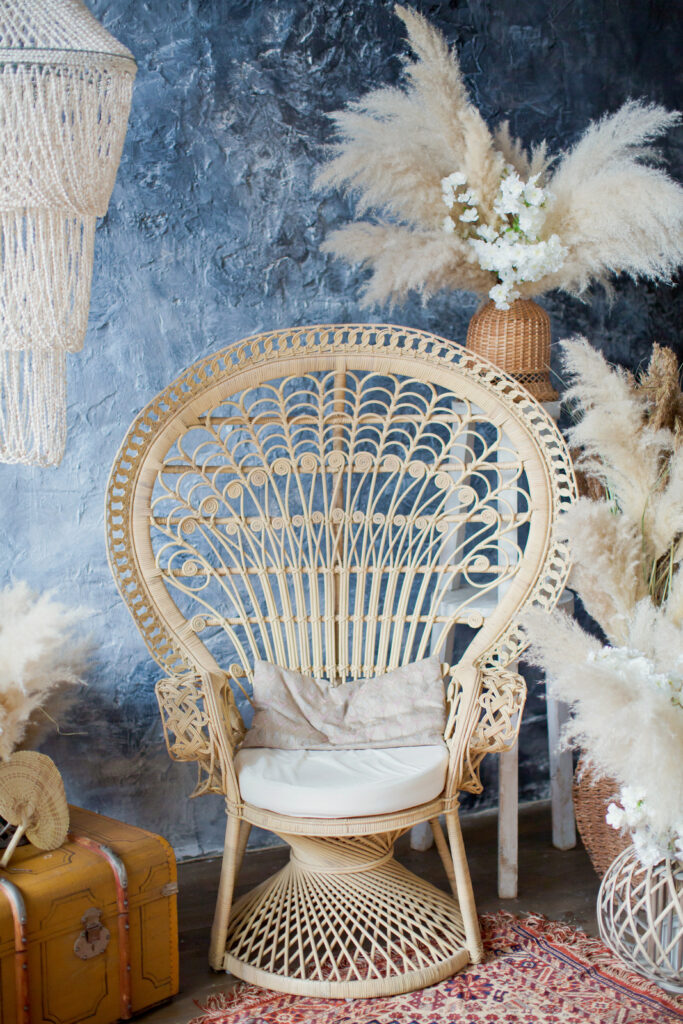 Classical-Peacock Chair design returned from the 60s.
The backrest has a structure that unfolds like a peacock tail. A signature style not to be missed.
Designer piece